Grating Leg System
Molded grating can be economically supported by perpendicular grating legs made of FRP where ordinary support beams are difficult to install or no ordinary support beams can be installed due to the low elevation.

Parameters of legs: fixed height / adjustable height; normal base / dome base; single-head top / double-head top / quad-head top.

Standard single-head/double-head tops are only for molded grating with mesh of 1.5" x 1.5". Double-head top can offer support where 2 pieces of gratings join together, and quad-head top can offer support where 4 pieces.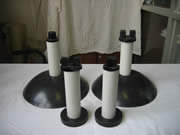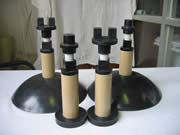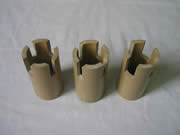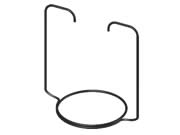 Grating can be fastened on standard single-head-top leg with clip in left picture.
Pedestal layouts: Click here to download.
If you could not open the file above,please download and install a PDF reader application.